Anonymous asked: Hi, I am hoping you can provide me a website or post which relates to wedding guests? I have to attend a wedding in November, the weather will be cold, not to sure on an outfit yet. Thank you in advance.
Anonymous asked: I'm looking for good sites to look for my wedding panetaar sari or panetaar choli
Anonymous asked: Hi Mrs. Dulhan, I hope you can help me! I've been searching all over for a Indian bridal dress for a Muslim wedding. I'm getting married in this year and I cannot find a dress that combines the look of an Indian bride with the requirements of an Islamic bride (ie. Hijab, sleeves). I don't like the look of wedding gowns, and that's all I'm finding. If you come across...
Anonymous asked: Hi Mrs Dulhan,

Im so surprise reading your site. It is really helpful for the brides.

I have a request from you if i can have a list of accessories for a bridal that should buy.
imbringingshreyaback asked: YAYYY!!!!!!! CONGRATS:D I'm so happy for you :')
You can call me Mrs. Dulhan!
To My Readers and Followers: *Drumroll please* I'm FINALLY married to the most amazing person - my best friend and my first love! The wedding planning and obstacles leading up to the pre-wedding and wedding events have made this whole process a bumpy ride, but I'm glad we made it! There are a few wounds with the in-laws that will take time to heal. I'm glad to hear that...
Anonymous asked: hi

great blog... love reading it.. im a photographer and specialise in indian weddings. i cover alot of gujarati weddings. have a look at my site www.designerphoto.co.za. would really appreciate it if you could feature my work. that is offcourse if you like it...:)

regards
hema
Anonymous asked: Did you get married yet???? TAKE FOREVER!
Watch
"Outsourced" introduces Indian weddings to an American audience! Catch up on the last episode of Season 1 on Hulu! I really hope they continue for a few more seasons.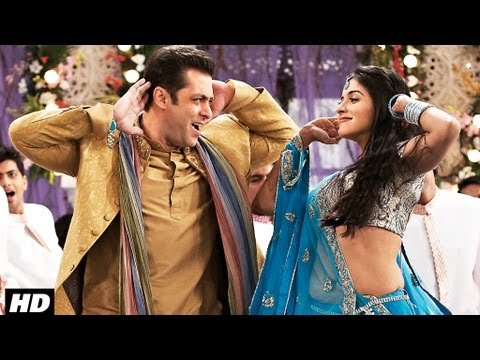 2 tags
My Shaadi Obsession!: A Word to the Wise Bride →
Thanks to My Shaadi Obsession for sharing this very useful advice for all future brides: Please read these points! myshaadiobsession: One of the most exciting parts about your wedding is all the glitz and glam - the clothing, jewelry, gifts! I've been talking with several brides who recently tied the knot or are just buying their trousseau gear and they all have some wonderful advice to...
3 tags
Watch
After my recent pdf file post about Emergency Kit, I found an even better list on today's yahoo video for brides! A much smaller kit consisting of 25 items… Prevent Wedding Day Disasters: http://shine.yahoo.com/event/the-thread/how-to-prevent-wedding-day-disasters-2474840/
3 tags
South Asian Bridal Emergency Kit →
Hello Dulhans! I've been compiling a list of items for my Bridal Emergency Kit. I've categorized the essentials in this checklist. Some of the items might seem unnecessary, but I've included them because "you never know." It's better to be prepared for any type of situation. Your Maid of Honor or Mother can be the guardian of this sacred Emergency Kit so you...
2 tags
'Tis the season for BASKETS!
I've been having the hardest time finding a flower girl basket for my 6 year old cousin, but I realized that 'tis the season for BASKETS because April is here! April means that Easter is near and so are many varieties of baskets. I've done a few searches online and came across many colored bamboo baskets that seem sturdy enough to hold flower petals and more! You can buy baskets...
FINDING THE RIGHT MUSIC -ROYAL PAINS →
Reshma Shetty talks with DJ Insomnia about having a DJ vs. live musicians for a Wedding Reception
THE WEDDING Invitations-ROYAL PAINS →
Reshma Shetty talks about Save the Dates and Wedding Invitations
THE WEDDING PLANNER-ROYAL PAINS - Sonal J. Shah... →
Here are the last few planning videos by Reshma Shetty
Take note of these 'Must-Have' Wedding Photos by... →
You can even forward this link to your photographer!
'Must-have' Trousseau Saree Blouses
Many tailors and family friends have recommended having a few essential blouses for the bridal trousseau: 1) Shimmer Blouses - These are shiny and/or sequenced gold and silver blouses that can easily match any saree with gold and silver zari/embroidery/sequencing, respectively. Many Bollywood Belles have been using shimmer blouses in their wardrobes. Take a look:        Photo credit:...
How do you get your Groom to GROOM?
The days are counting down, and as the bride-to-be, I'm extremely concerned about my diet, exercise, and overall appearance.  'Getting ready' for the bride's BIG DAY starts long before the actual wedding day (approximately 6 months before). However, this concept doesn't always seem to exist for our lovely dulhas-to-be. How DO you get your groom to GROOM himself well...
The Sacred Mangalsutra
A Mangalsutra is a symbol of Hindu marriage union in India. It is a sacred thread of love and goodwill worn by women as a symbol of their marriage. Traditionally the mangalsutra is considered the most revered token of love and respect offered to the bride during the marriage ceremony and is often made of black and gold beads. Recently, my future mother-in-law e-mailed me a picture of the...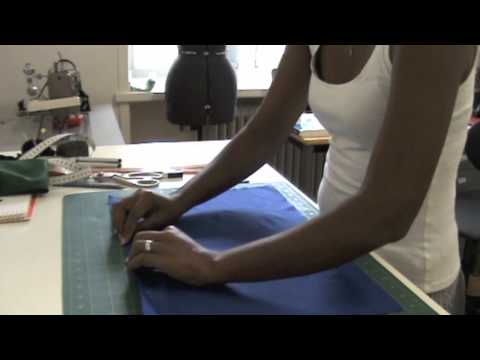 Anonymous asked: Hello, I'm interested to know where I can buy these bride and groom dolls. Is it possible to order them online or do you know which shop I can buy them from< Thank you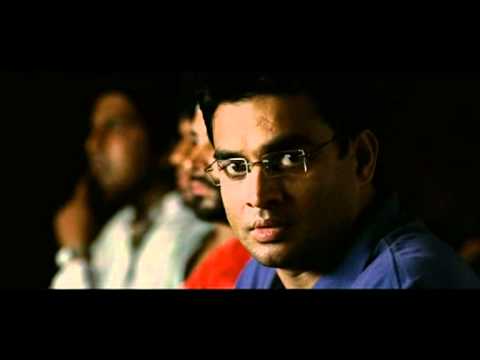 l l *DIY Dandiya sticks* | | →
                      I realize that Navratri has passed, but often times, Gujarati couples decide to include garba/raas in their pre-wedding celebrations! It's auspicious and a fun event for your guests. My aunt will be sending the decorative wooden dandiyas for our guests via parcel, but I wanted to either buy or make designer dandiya sets for myself and my fiancee for our Wedding Garba...
Watch
Another video!
Watch
Mani <3 Asad by Marigolds and Mithai A South Asian wedding shot by an iPhone. I'm extremely impressed with the video quality and editing skills. Great job!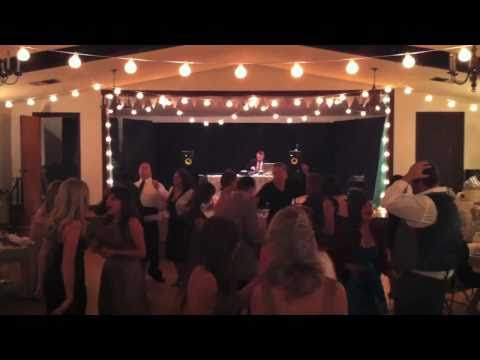 What to Wear for your Engagement Photo Session →
Since there are a few brides that will be having their engagement sessions soon, I thought I would share this link with excellent advice on how to prepare. What I gathered from it all: Be comfortable. Be yourself. The pictures will turn out amazing!
Watch
The Unconventional Wedding footage found on The Unreal Bride
Watch
The Unconventional Indian Wedding Video Check out this rather unconventional Indian wedding footage.  It's different, but very  refreshing to see wedding highlights in this manner.
Watch
The Wedding Cake
Watch
The Wedding Dress by Khoobsurat Collection
Watch
The Rehearsal Dinner
Watch
Hair & Makeup
Watch
Choosing a Caterer
Watch
Picking the Videographer
Watch
Now follow Reshma Shetty's Real Life Wedding Planning Experience as she visits top South Asian vendors in New York/New Jersey area. The Photographer
Bride-to-be in Reel and Real Life!
If you've been watching 'Royal Pains' on USA, you already know that Reshma Shetty's character, Divya Katdare, will soon be married!  Coincidentally, Reshma Shetty will also be getting married to her fiancee, Deep Katdare, from American Desi (a desi cult classic film!). Here's Reshma Shetty and her Real fiancee, Deep Katdare (on the left):        I'm excited...
1 tag
Happy Valentine's Day
               I hope your day was wonderful and special with someone you truly love (even if that was just yourself!).  I never used to be the overly romantic type so I didn't realize that I wanted the cheesy romance sometimes.  This Hallmark holiday definitely fuels that desire to be romanced like a Bollywood princess.  Everyday should be Valentine's Day. Take some time to be...
4 tags
1 tag
Ravishing Invitations by Ravish!
Ravish Kapoor Innovative Invitations pride themselves on having bollywood celebrity clients like Shilpa Shetty and Karishma Kapoor. His invitations are one-of- a-kind and often contain special treats in the carefully designed boxes.  Each invitation is so unique and gorgeous — Ravish Kapoor takes wedding invitation-making to the next level!  I'm sure postage would cost a fortune! I...
1 tag